Advantages as zeb alumni!
Being a zeb alumni member has many advantages. Even after your active time at zeb you will receive exclusive advance access to our publications and can thus continue to benefit from our expertise. In addition, there are discounts on further training offers from zeb.campus and the zeb.business school. And if you would like to further your career, you can find current zeb job offers as well as jobs from alumni for alumni under the menu item "Career". 
Speaking of which, is there perhaps a job offer that you would like to share with the network? Then send it to alumni@zeb.de.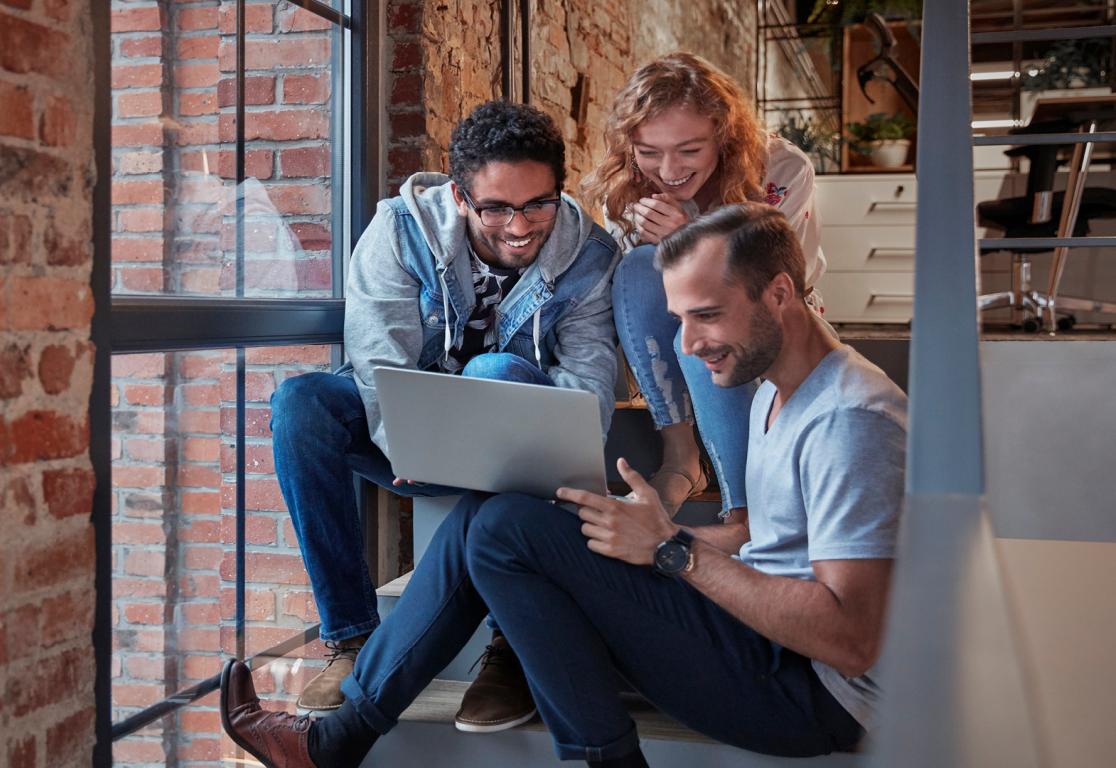 Thought Leadership: For your knowledge advantage
The alumni portal provides you with up-to-date information from the financial services industry, new studies and publications. If you have any specialist questions or ideas and think our experts can support you or help in the discussion, feel free to contact us!
zeb.publications
We are happy to provide you with our current studies and publications exclusively as a free download. Find out more.
zeb.market.flash
Here you will regularly receive a concise overview of the most important data, key figures and developments of the global banking market. Find out more.
Digital Services Hub
Here you will find the entire digital competence of zeb on a single platform. The DSH is our new approach to digital services. Find out more.
zeb.Podcast "Sound of Finance"
In our podcasts, we talk about everything related to the financial services sector – along the entire FS value chain. Find out more. 
BankingHub by zeb
The portal for experts and interested parties wishing to keep posted about current banking topics. Find out more. 
Fintech Hub by zeb
Start-ups and investors. Information and presentation. Collaboration and discussion. Fintech Hub is the platform for new business models in the German-speaking fintech sector. Find out more. 
zeb education:

 

If you're not moving forward, you're moving backwards
Even for experienced professionals learning never stops. Keeping up with change is a constant challenge. Our zeb.campus and zeb.business school offer up-to-date seminars, modules and programs for further training and provide participants with the decisive knowledge edge for success in their profession.
Further training
zeb alumni receive a 20% discount on all seminars in the category "Further education" from the current seminar program. Please enter the discount code "zeb.alumni benefit" when booking. Also feel free to inform your new colleagues about the wide range of offers at our academy and register them with us so that they also receive a discount on our offers.
zeb.business school
The zeb.business school offers a special advantage for zeb alumni: in addition to the usual 10 % discount for zeb clients, you and the employees of your new company will receive a further 5 % discount. Just contact the zeb.business school and tell them that you are a zeb.alumni network member when you register. 
zeb career: keep climbing the ladder
Are you looking for new opportunities or a career change? Then take a look at the jobs on offer. You might discover a new opportunity for yourself.  
Do you have a job offer that you would like to share with zeb alumni? Write an e-mail to alumni@zeb.de and we'll publish it here. Please inform us briefly about the position, the company and the publication date of the advertisement. A link to the specific job advertisement is also important.
Alumni jobs
Many zeb alumni are looking for new employees for their current employers. We offer you the opportunity to publish job offers from alumni for alumni. You never know... there might also be a new challenge for you.
zeb jobs
zeb is looking for personalities in each area who can help us shape the financial world of tomorrow. Discover our current offers on our job board. Maybe there is a suitable offer for you.